Most traders lose money, but what if you could profit from the losing trades? Most traders are so focused on their profits that they forget about losses. That's why 95% of them keep losing. I've developed a simple way to trade in the opposite direction as a failing trader and make money from his mistakes. In a nutshell, if a failing trader loses on a long trade, you win with a short; if he loses on a short trade, you win with a long trade.
Reverse Trading
So, if a losing trader – one of the 95% – is losing money, that must mean the trades they are taking are losing trades. Of course, not necessarily all of them, but most of their trades must be losing trades. Otherwise, they wouldn't be a losing trader. Well, that's all pretty obvious so far, right?
If their trades are mostly losers, couldn't you do the opposite of whatever they do and end up with mostly winning trades?
That's called reverse trading, and it is genuinely a thing. I guess I don't have to spell out the obvious here for most of you, but you never know who's reading this, so I think I should make sure we're all on the same page. You can't just do the exact opposite and hope to become a successful trader. That isn't enough.
As most of you already know, you'll have an uphill struggle fighting off a bunch of factors, like commissions, double spreads, trade entry, delays, and so on. So, it isn't as easy as it first sounds right from the get-go. It might make some of you wonder if it's even a realistic option. If you're wondering that, read on because you're about to learn something.
Fail 2 Gain™ Framework
How could you make reverse trading work? It's going to surprise you how doable this is.
Let's say you found a losing trader or, better still, a losing forex robot, and you want to use it to turn things around by reverse trading it. Of course, finding a losing forex bot is the easiest thing in the world. Everyone is trying to find the winning bots, but you need one that everybody rejects. Given that there are so many of them out there, you should have no trouble finding one that isn't very good. Even losing traders and robots will still throw out winning trades from time to time. Like they say, even a broken clock tells the correct time twice a day. So how do you turn a loser into a winner?
Here are some simple steps to get you going. Step one, set up your losing trader or robot on a demo account. That's going to be your master account from which you run your operation.
Your next step is to set up a second account. That will be the account where you receive the trades from your master account and reverse them. We're going to call it your client account.
Step three in the process is linking the two accounts. You can do this quite easily using a particular variant of the FX Account Cloning™ setup described below. Now, it isn't enough to just set that up and let it run. You need to use a unique configuration that will work as a reverse trading setup. When configured correctly, your client account will enter a sell trade whenever the demo account (remember, that's your master account) goes in for a buy. When the demo (Master) account enters a sell trade, your client account will enter a buy.
In short, the losing trades your master account enters will become winning trades in your client account. And the beautiful part is that, by definition, a losing trader will have more losing trades than winning ones. It means all you have to do is take the profits. That's how "reverse trading" works. Of course, the sad part is that if your losing trader suddenly becomes a winner, then all the trades you take in the opposite direction will be losers, and you'll lose money. But think about it and tell yourself honestly how often a losing trader becomes a winner. In the long run, 95% of traders lose money, and it usually happens in a few days or faster when they get too emotional about a few losses they just had.
Step four is to set up the Local Trade Copier™ software on your master account. It will make it possible to link up your accounts – i.e., to your client accounts. The Local Trade Copier™ software is an integral part of the FX Account Cloning™ setup, and without it, none of this will work.
FX Account Cloning™ Setup
Imagine if you tried to do reverse trading manually. You would have a heck of a time trying to mirror the trades made by your demo account – remember, that's the one where the trades are supposed to go wrong. Even if you only ran one live client account, the time it took you to click across Metatrader platforms and make sure the trades were at the correct position sizes, you would get seriously burned by the time delay. Every seasoned trader out there would tell you it just can't be done.
Well, with the FX Account Cloning™ method, you're just a few simple steps away from making reverse trading work for you.
The beauty of this approach is that it works with any broker that supports MT4 or MT5 and is quick and easy to set up. Seriously, with just a few minutes, you could be well on your way to reverse trading.
Step 1: Installation
The first step of the FX Account Cloning™ method is to install multiple MT4 or MT5 platforms. It's simple, but you still need to pay attention to get it right. All you need to do is install as many copies of MetaTrader as you're going to need. Now, that might be just two, to begin with, or it might be more than that.
As you install them, make sure you place them in different folders and label them according to the role the platforms are going to perform for you. That means one folder will be your master account, so you should label it something that you're going to recognize every time you log in. Remember, this is the account on which you will be running your losing forex robot through a demo account.
The other platforms you install also need to go into separate folders. You can name them anything you like, so long as you have a system that works for you and is easy to remember.
With this method, you can install as many MetaTrader platforms as you need. There is no upper limit. Most setups will run three or four MetaTrader platforms with no problems, but if you need more than that, you can run them through a VPS or a more robust setup like a dedicated server. Then you'll easily be able to run ten or twenty platforms simultaneously. Some of our clients have done even better and run over a hundred platforms on their setups! That goes to show what's possible!
Step 2: Link accounts
All you have to do to link your master account to your client account (or accounts) is install the Local Trade Copier™ software.
The best thing about this software is that it's genuinely tried and tested. I developed this software more than ten years ago, and it's been helping people link their MetaTrader platforms ever since. So if you're worried that you'll be trying some new software that nobody's had a chance to test properly, you can forget about that right now. This software is helping hundreds of people to link MT4 and MT5 platforms and clone their trades. Just check out the reviews on TrustPilot or Forex Peace Army.
Also, installing the Local Trade Copier™ software is a straightforward and quick process. It takes around ten minutes to install, and you'll be ready to start using it.
Step 3: Configuration
Now, because you're going to be using the FX Account Cloning™ method to run reverse trading, there are some things to watch out for. You need to set the software up with a unique configuration and enable reverse trading mode. Otherwise, it will mirror the losing trades coming out of your master account, and your client accounts will have the same losing trades.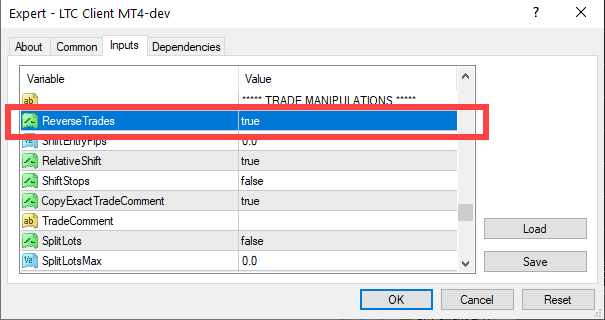 A wise idea is to remove all the stops from trades coming to the client account. That helps us avoid situations when the market takes out you from a trade too early at a loss on the client side.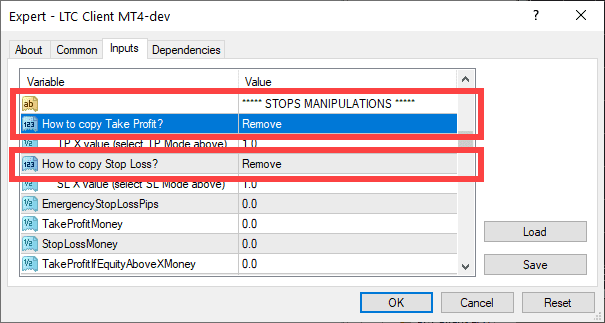 You also have to set it up to enter reverse trades at any price. It is very important because otherwise, the Client EA will miss many of the winning trades (losing trades on the master) because of the spread and price differences.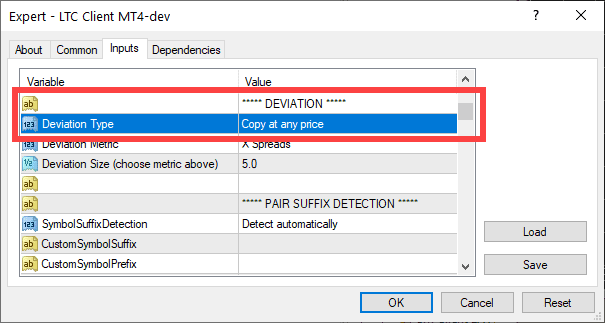 Make sure you use a broker with very low commission fees for the client account. If you can find and access one that doesn't charge a per-trade commission, even better. You're also going to want to select currency pairs with a low spread to ensure you have a good level of liquidity and enough volatility to power your trades.
Finally, you're going to want to run everything on a fast and reliable setup. I recommend you do this through a VPS server with a fast connection that's geographically as close as possible to your broker's servers. You'll want to do this because it keeps delays down to a minimum or even gets them down to essentially zero. And don't forget, the lower your delay times, the more profit you can make!
User Reviews
I know, I get it, you're a skeptical bunch, and I respect that. If you're anything like me, some of you will still be sitting there thinking, "what's this Local Trade Copier software all about?"
The fact is, you've got nothing to be skeptical about. People have been using the Local Trade Copier™ software for years and getting fantastic results! You don't have to take my word for it, of course, just get onto TrustPilot or Forex Peace Army and see for yourself.
Many people love the product and the support they get if they need it, so you know you can trust it to help take you to a place of trading success.
With a bit of help from the FX Account Cloning™ method and the Local Trade Copier™ software I've developed, you could make reverse trading work for you.
Why don't you give it a try?
I love to hear when customers reach out and tell me how they didn't believe it at first, but now they're using my methods and making profits. Just think, you could be the success story I share with everyone in my next article!